Five Tarot Decks I can't live without.
I am excited to share with you some good news! The Tarot classes are back! That means I have the perfect excuse to buy more Tarot decks and Oracle cards and new Tarot books to share with y'all! Yup, I am a Tarot nerd – Tarotus Nerdus Maximus.
I believe that in case of Tarot and Oracle Cards, more is better.
The funny thing is that even if I have about a dozen decks waiting in different global shops for my trembling with excitement finger to push the button 'buy', I know for a fact, that unless the Earth shakes and one of those decks happened to be prolific in form and performance, I am bringing for the classes the trusted old tarot friends.
I guess it is true that the first Tarot deck that makes a real impression on you is the one true love. But don't be fooled, there are others waiting for you, and baby, you are going to have love affairs of your lifetime!
So, here are my Five Tarot decks I love – each for a different handsome reason. Drum rolls, please…
NUMBER 5: THOTH TAROT – by Alister Crowley & Frida Harris.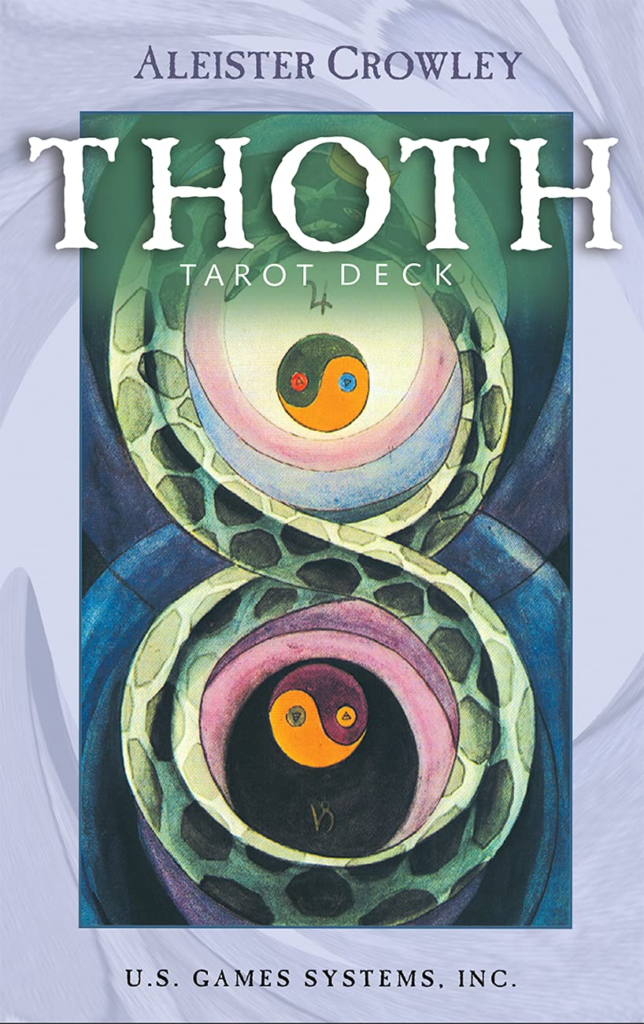 WHY: I present you my most trusted and beloved deck of Tarot cards. We first met at the shamanic retreat in 2011. It is truly a magical deck of cards. I guess you could say we had a connection from the very beginning and the chemistry was big!
Year after year I keep discovering new symbology and meanings in these cards. Here's a dove I never notices, there's a butterfly I didn't pay attention to. The cards are an epiphany of endless beauty, they contain multi-universal symbology and earthly mysteries. They are full of astrological associations and kabbalistic knowledge, and the archetypes of major arcana are powerful and very telling.
HOW I USE IT: For all important readings, for all readings with clients, and for most questions that require a swift and clear response. I also use them when I am teaching.
NOTES: I bought this deck in Germany so it is in German, ya. I still don't know what the words say on the bottom of each card.
---
NUMBER 4 – Mary'el Tarot by Marie White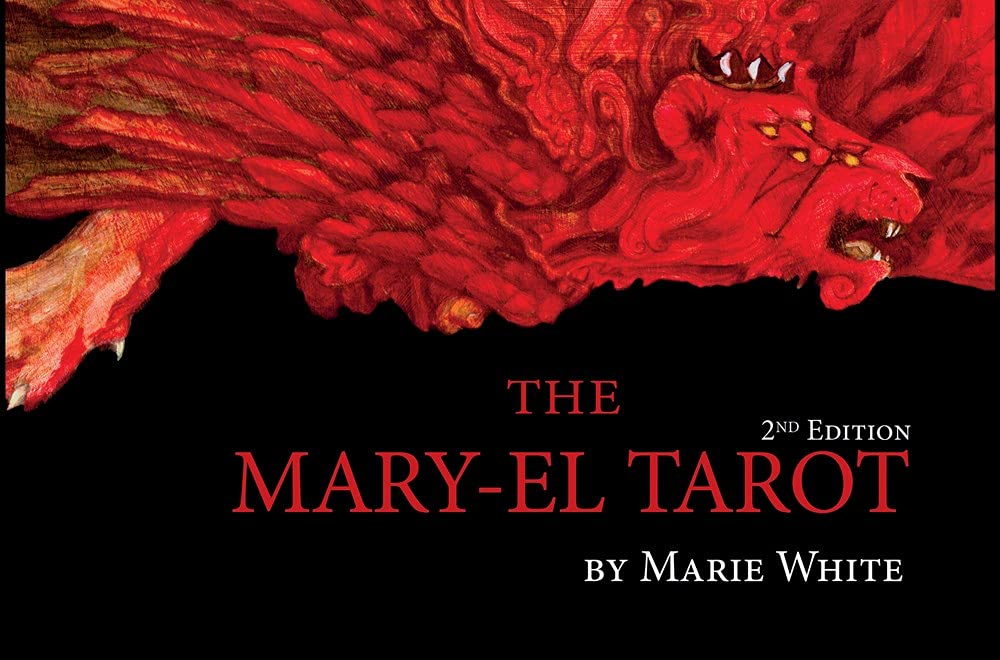 WHY: I fall in love with this deck because it has stunning artwork. I loved how different it was from the Thoth Deck. There is a really good book that comes with this deck, that explains the symbology and meaning of each card. I found some concepts pretty advanced, as I have been reading cards for only a little more than a year when I bought this deck, but that's why I love them even more. There's much to discover with these cards.
HOW I USE THEM: I reach for those cards when I am overstimulated by my other decks. I use them for my personal readings, when I need a different perspective from my old and tried Thoth. The art speaks to me in a beautiful way.
NOTES: I would not recommend this deck for a total beginner, because to some extent it is a very different take on Tarot than most standard decks. Non the less, if you are drawn to it and never had contact with any other tarots, by all means, go for it. The art and the overall quality of the cards are great.
Because it's really nicely packaged it would make a beautiful gift for someone new to tarot as well as a well-seasoned reader in search of inspiration.
NUMBER 3: The Wildwood Tarot: Wherein Wisdom Resides
by Mark Ryan (Author), John Matthews (Author), Will Worthington (Illustrator)
I was beyond myself when this deck arrived at my door. Once upon a time, I was in love with Robin Hood and wanted to become a maiden/archer and shoot arrows in the woods while being chased by a handsome rebel – of course. Well, that dream actually came true, but that's another story. Meanwhile, I got my hands on this deck created by the writers for the famous and beloved Robin of Sherwood series that aired on British television in the 80.
There's magic in this deck, a lot of pre-Celtic symbology references to ancient shamanism and classic forest archetypes—including the Green Man and Woman, Archer, and Blasted Oak.
It is an extremely well-designed deck of Tarot, different in many aspects from the traditional decks, but with a pretty good guiding book. Anyone who likes to work with the elemental energies of Water, Fire, Air and Earth, will be delighted to see the beautiful design of each suit.
I love the bow spread – it's just wonderful.
I use this deck when I need to connect with the earthly mysteries and connect with the cycles of the year. It helps me understand my rhythm and connect to elemental spirits better than any other deck I have.
4. LLewelyns Tarot by Anna-Marie Ferguson
This deck is a one-of-a-kind nothing else like it out there! Within the pages of the book and gorgeous paintings of the cards, you will travel in time and space to experience rich Welsh and Celtic mythology, featuring Rhiannon as The Empress, Bran the Blessed as The Emperor, or The Wild Herdsman as The Devil.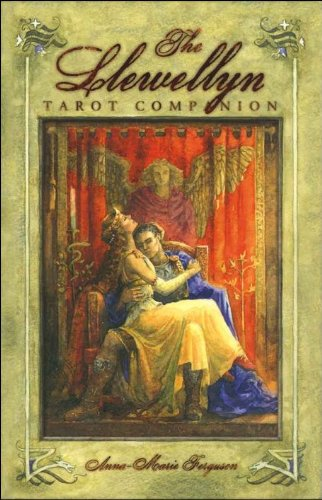 The picture of the Lovers featured on the box, was a good enough reason to buy it! I felt such a beautiful feeling of love, connection and warmth when I saw this deck for the first time. I was so thrilled when the rest of the cards, drawn in beautiful watercolor, proved to be equally romantic and telling. Each card, person, and the story is based on real people and rich Celtic mythology. But what's more important is that they are all very personal, alive, and authentic. The story of these cards is personal, transcending the sphere of what's real and what's made up. It is obvious that the creator of this deck was in love with the work, and inspired deeply by the stories.
I use this deck slowly, the information is so saturated with information and mythological storytelling that to me this is a whole new dimension in Tarot and I need to approach it with sacred attention. I actually like to use it as an oracle if major arcana shows up because the amazing people and characters of this deck serve as spiritual guides on their own.
What else can I say, this is a classic that is perhaps overlooked by many Tarot readers, but for those familiar with Rider-Waite-Smith, this will be a refreshing addition to traditional card reading, and for those new to Tarot, this might just be a perfect first deck of cards.
5: The Light Seer's Tarot by Chris-Anne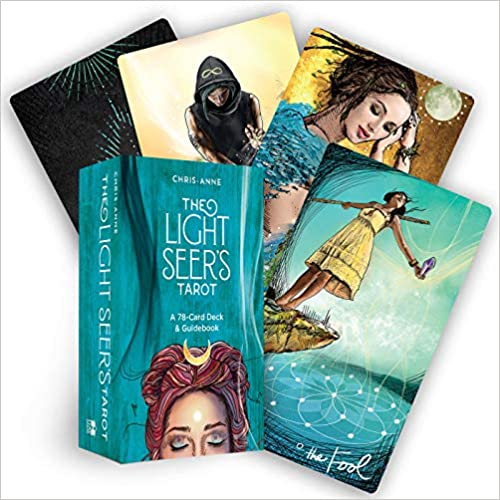 Lastly, my newest love: The Light Seer's Tarot by Chris-Anne. I am really impressed with this deck, actually, I am so impressed that this is my second to-go deck, after Crowley's. Why? Because it is the most accurate modern interpretation of the Rider-Waite-Smith, with a much better representation of 'people cards' and with a beautiful take on major arcana. There's a modern esoteric twist, without too much of a new age symbology, just enough to activate your inner knowing and symbolic thinking.
I love the colors, the story, and the very diverse amount of beautiful people.
Chris-Anne is one of my favorite authors of cards in general, and here oracle decks are also prolific and amazing.
I think this deck is great for beginners and advanced readers, teens and those looking for importation and something a little different but not too far from the mainstream of tarot interpretation.
So here we go, those are the 5 decks I work with often, for special occasions and when I'm bored. What are your favorite decks? Leave a comment and share your thoughts. I love to hear about other people's inspirations, ideas, and findings.