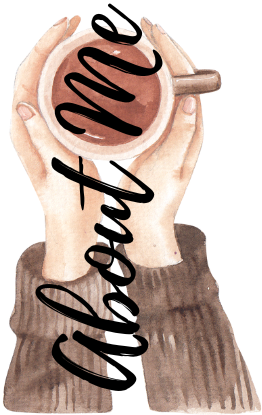 Once upon a time, I lived with a limited mindset on a tiny island called Not-Good-Enough. I was one unhappy scared marmot! I didn't know how to halt the soulless and energy-drenching responsibilities, and how to live in accordance with my true soul purpose. What kept me going was (and still is) the unconditional love for my husband and two boys. But the days were getting darker.
My first meditation changed my life. When one morning my body finally refused to cooperate and my dark night of the soul reached its apogee, in desperation I tried to meditate. I experienced 2 minutes of amazing calmness! Even if surrounded by 18 minutes of mental chaos, in this short moment I achieved enough clarity and relief, that a spark was ignited and hope returned.
The path of self-healing is a lifelong journey, which is great, cuz that way you can always have something fun to do – learn astrology, find a mentor, go on an awesome diet, start transforming your body, visit pyramids…
For me, those two successful minutes of meditation was a lifeline. I realized the importance of giving myself permission for healing and self-care. I changed my diet, and an avalanche of questions about the true nature of reality followed.
In search of the answers, I attended an Ayahuasca ceremony. I was called to Medicine immediately and found it to be my spiritual ally. The Spirit declared me a Shaman on a path of an Enlightent Heart and I have received 5 years of training with wonderful shamans and mentors, Aldona and Jarek Mironski.
Ayahuasca, amongst many benevolent medicine plants, teaches me continuously. It is a rather intimate and personal journey, powerful and challenging. Of course, not everyone has to be called to work with plant MEDICINE in order to heal and find happiness.
The path of self-transformation is full of surprising twists of fate and strange coincidences and you are always guided to the right healer, teacher, song, book or place at the right time. All you need is an intention!
In my spiritual adventures, I have experienced the benevolence and wisdom of many wise teachers and beings of pure love, Gods and Goddesses of Compassion, Courage, Joy, Death, Grief, Sacrifice, Creativity, Abundance, and Justice.
I wanted to play a little with possibilities and because I love my goddesses and all the psychological depth and wisdom of ancient legends, stories, myth and symbolism, I decided to name this space Goddess on a coffee break.
In the busy times, when our enlightened spirit has to stay perfectly zen while facing bills, traffic, timelines, rehearsals, bosses, laundry and that dreaded family visit, staying 'spiritual' is not an easy task. We lose balance, we forget affirmations, we cant unfocus during meditation…
It's about the consistency and the benefits of your practice that makes it so important to practice daily. Give yourself permission for your little spiritual coffee break and see what can you figure out.
I am an intuitive guide and self-healed healer. I help to overcome stagnant energies, lost purpose, and creative blocks and I love to teach how to connect with spirit. In my practice, I use the tools of empowerment that have helped me on my own path of healing and awakening. I use Tarot and Oracle, process-oriented art, Emotional Freedom Technique, Ho'oponopono, and Journaling, especially the AWE process. I help people get in touch with their true potential and develop authentic intuitive abilities.
I like to play, and I believe that a healthy sense of humor is a brilliant antidote for many maladies of mind and body.
I work with clients' archetypal expressions and shadow aspects of self – that's where the gold is buried. This is in my opinion necessary step to fully embrace your true nature and experience a loving and joyful reunion with your authentic abundant gorgeous self.

Living in total accordance with my inner rhythm, guidance, and authority, surrounded by cats, books, plants, candles, and a cloud of incense, while something delicious is cooking and some good tea is steeping.
I have a BA in Journalism and Communication, and I am a published author of children's stories in my native language.
I have worked in sales and marketing, as a wedding videographer, drone pilot, sign maker, website builder and I have owned businesses and crazy side jobs on two continents.
Tarot has become my trusted tool for working with clients. I work with guiding archetypal energies and special Life Path cards and Year cards. I also use Oracle cards and runes for guidance and divination.
I am a certified teacher of Vedic Art Intuitive Painting method from Sweden.
I use creativity as a method of greater self-expression and self-knowing.
One of my most popular classes is Motanki dolls workshops. Motanki is traditional Slavic dolls made with a meaningful intention in a ritual way, without sewing. She becomes a talisman and a spiritual guide – the Magic is undeniably real and unexplainable.
I am also a historical reconstructor of the early medieval period in the Viking era. I love archery and living archeology aspects of this passion.
In my search for knowledge, I have received many certifications and training in fields that very from Reiki, and herbalism to beekeeping and bookkeeping:)
I love teaching intuitive art and life. All my scheduled classes and workshops can be accessed HERE
I want my students to feel comfortable and loved and I think they sense the magic in the air when we sat together to create or learn.
Your heart is your life path compass, if it jumps in excitement – you are really close to something,
Your mind is your best tool, with words, learning, and self-expression we can build bridges, give empowering speeches, write novels, and cast spells, but also listen carefully and attentively to the needs of our heart and the people around,
belly is the seat of your intuition. Your gut feeling is right, your butterflies are uncomfortable but lifting, and your instincts are primordial but correct. Give your belly a loving rub and good food and it will be a clear guide and happiness factory.
Remember you have a unique energy system, what works for one person, will not work for another. Attune yourself to your own rhythm, cycles, specific needs, and predispositions, and honor your differences frequently!
When your dreams do not come true, leave your comfort zone!
Don't compare yourself to others, especially at the beginning of your journey!

Getting stuck on details.
Avoiding the perfectionism bug.
Not spending my paycheck on books, cards, and crystals.
Remembering to do the affirmations.
Remembering it's not my job to save the world!
Stubbornly trying to save the world.